The Rider's Handbook
Hazard Perception
The key to good riding technique is smoothness, and the key to smoothness is good preparation and practice.

Hazard perception and response
Good hazard perception and response is essential to safe riding. A hazard is anything that could enter your crash avoidance space, such a vehicle exiting a side street without giving way, or an approaching vehicle that turns without warning across your path.
Low-risk motorcyclists learn to mentally estimate a three-second crash avoidance space in front of their motorcycle and respond to a potential hazard by:
slowing down (and being prepared to stop by 'setting up' or covering the brakes)
moving away, buffering or changing lanes.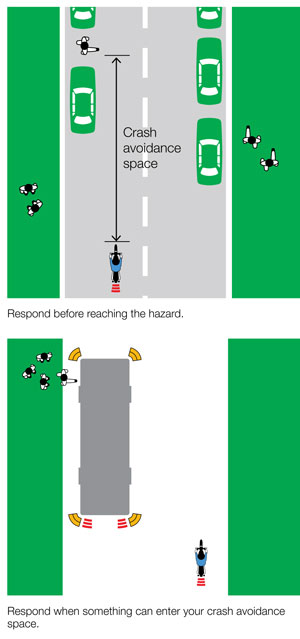 Examples of situations that require a response