The Rider's Handbook
Restrictions on where to ride

Road and road related areas
To ride a motorcycle on a road or road related area the rider must hold a current riders' licence and the motorcycle must have current registration. Road and road related areas mean any area that is publicly accessible to vehicles. This includes:
Roads
The shoulder of the road.
Car parks.
Fire trails.
State forests/National Parks (must stay on designated tracks).
Recreation areas.
Riding on footpaths
A motorcycle must not be ridden on a footpath. Exemptions apply for postal delivery officers provided their motorcycle does not exceed 110ml and is ridden at a speed not exceeding 10km/h.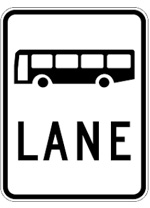 Bus lanes, tramlanes, truck lanes
Motorcycle riders are allowed to ride up to 100 metres in the lane to enter or leave the road.
Bicycle lanes
Motorcycle riders are not allowed to use a bicycle lane, but may ride up to 50 metres in the lane to enter or leave a driveway or intersection.